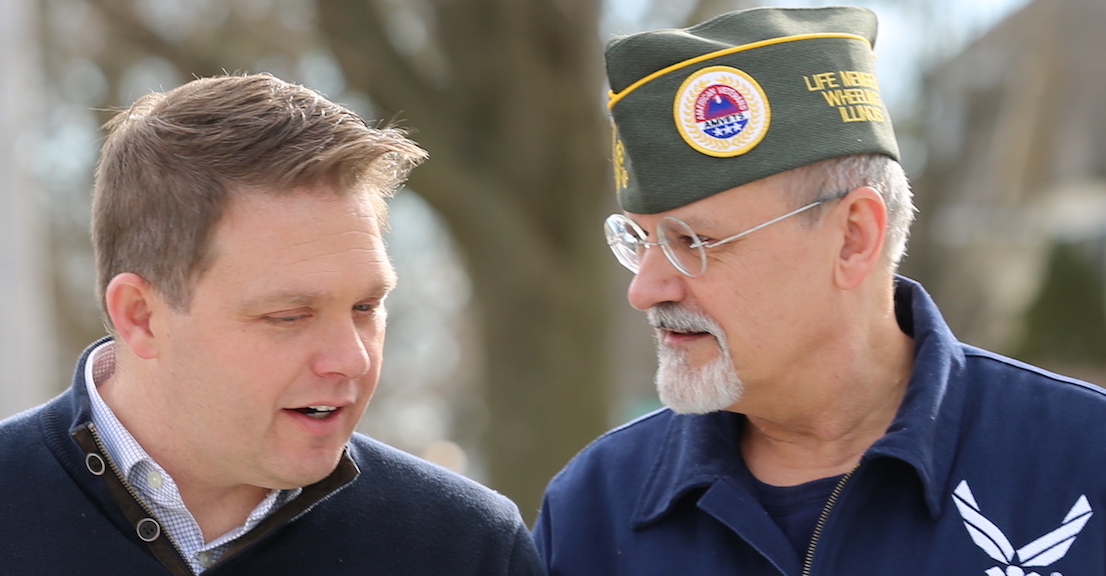 My Story – Eric Rinehart
I have fought for my clients in the courtrooms of Illinois for the last eighteen years.   Whether the case was in front of a jury, the appellate court, or even the Supreme Court, I have never stopped fighting for what I believe in, equal and just treatment under the law.
Now, I want to fight for all Lake County families to make our beautiful county safer and fairer for all people — regardless of race, class, gender, or sexual orientation.
I was raised in a small town. My parents are teachers, and from them, I learned that everyone must be treated equally and that America's sacred mission is to provide a political, economic, and legal system that allows anyone to prosper regardless of the circumstances of their birth.   
After graduating from Knox College and the University of Chicago Law School, I spent two years at a first-rate civil law firm in Chicago where I learned that hard work and attention to detail on every case mean the difference between success and failure.  
Even though I had the chance to continue a more financially lucrative career, I wanted to work closer to the people and spend more time in the courtroom. As a result, I joined the Lake County Public Defender's Office in 2003 and started my own law firm in 2009. Since 2003, I have practiced almost exclusively in Lake County's courtrooms. As a result, I have seen firsthand the failures of this prosecutor's office.  
The prosecutor's office is the most powerful actor in the criminal justice system. Right now, that power is not being used intelligently, fairly, or morally. It is being wasted because it is destroying lives, not protecting them. The office expends vast amounts of energy without a second thought to the fact that every hour they spend on victimless crimes is an hour they do NOT spend on protecting the public by effectively prosecuting dangerous people. There is no sense of urgency — even as our communities and victims suffer.  
I have committed my life to helping my clients, and I have conducted over 70 jury trials in Lake County, and handled appeals that have culminated in over 20 oral arguments before the appellate court and Supreme Court of Illinois. I see this campaign as my next step in fighting for the people.
With my wonderful wife Stephanie, I am raising my two sons, Sam and Teddy, in Lake County. Nothing is more important to me than my family's safety and I will take that passion and determination to protect all families with me to work every day.      
Crime destroys families and communities. We need smart, tough prosecutors who are zealously expending every ounce of energy to prevent crime, now, and in the future. Smart prosecution equals safer communities. Moral prosecution equals a fairer society that nurtures the worth of every individual regardless of class, race, or gender.
In this office, I will ensure that every prosecution is smart, fair, and just.